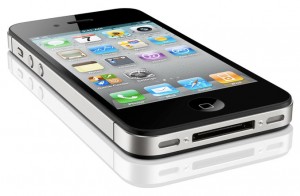 Verizon and Apple announced the iPhone will finally be available for Verizon Wireless customers starting Thursday, Feb. 10, 2011. The iPhone 4 will sell for the suggested retail price of $199 for the 16GB model and $299 for the 32GB model when you sign a new two year agreement with Verizon.
The iPhone 4 features Apple's high-def Retina display, 720p HD video recording, and FaceTime for video chat. And, the iPhone 4 for Verizon will include Personal Hotspot capabilities allowing customers to use iPhone 4 to connect up to five Wi-Fi enabled devices.
"Verizon Wireless customers have told us they can't wait to get their hands on iPhone 4, and we think they are going to love it," said Tim Cook, Apple's chief operating officer."
Certain qualified Verizon Wireless customers will be able to pre-order the phone online starting Feb. 3, bypassing expected lines of potential customers. You can get more info on pre-orders at www.verizonwireless.com/iphone.
UPDATE: The Verizon website was down quite a bit today due to overwhelming interest in the iPhone — much like when Apple and AT&T first announced availability of the iPhone and were subsequently forced to put a limit on pre-orders. Verizon website visitors today were delivered the following message to their browers, "Safari can't open the page because the server unexpectedly dropped the connection."