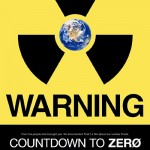 Netflix frequently adds new titles to their streaming library (in fact, Netflix CEO Reed Hastings stated back in Nov. 2010 that Netflix is "now primarily a streaming video company"). But most new titles are only available in standard-def, a resolution that looks decent on your laptop but not so good on your 42″ HDTV.
Just about every month we pick out new titles available in hi-def from Netflix's "New Releases" category. And while the streaming quality doesn't compare to a 1080p Blu-ray Disc (you'll notice lots of pixelation especially in dark scenes and gradient backgrounds) getting movies instantly is surely the wave of the future.
How do you know what titles are available to watch instantly in HD? Simply roll over the title of the film or TV show on the Netflix website and you'll see a list of available formats. Titles available in hi-def will read "Streaming (HD Available)."
Here are new streaming titles from Netflix available in HD:
Night of the Demons
2009 R 92 minutes
When she set out to throw the ultimate Halloween party, Angela Feld (Shannon Elizabeth) picked the spookiest site she could find: the rumored-to-be-cursed Broussard Mansion.
Cast: Edward Furlong, Shannon Elizabeth, Monica Keena
Genre: Horror, Supernatural Horror
Countdown to Zero
2009 PG 89 minutes
Since the first atomic bomb exploded in 1945, scientists and world leaders have grappled with the apocalyptic dangers and paradoxes posed by nuclear weapons.
Cast:Tony Blair, Jimmy Carter, Mikhail Gorbachev, Robert McNamara,
Genre: Documentary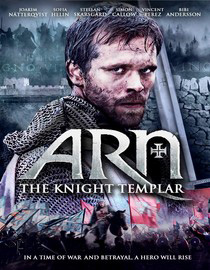 Arn: The Knight Templar
2007 R 133 minutes
Based on Jan Guillou's Crusades trilogy about Swedish Knight Templar Arn Magnusson (Joakim Nätterqvist), this adventure saga follows the son of nobility from his monastic education to his return to the family to help fight for the crown of Sweden.
Cast: Joakim Nätterqvist, Sofia Helin, Stellan Skarsgård,
Genre: Foreign Action & Adventure
Joan Rivers: A Piece of Work
2010R 84 minutes
Documentarians Ricki Stern and Annie Sundberg provide an uncompromising glimpse into the personal and professional life of comedian and red-carpet mainstay Joan Rivers.
Cast: Joan Rivers, Melissa Rivers, Kathy Griffin
Genre: Biographical Documentaries
Knucklehead
2010 PG-13 100 minutes
Drowning in gambling debts to his bookie, Memphis (Dennis Farina), former mixed martial arts champ Eddie (Mark Feuerstein) starts training gentle giant Walter (The Big Show) for a high-stakes fighting competition.
Cast: Mark Feuerstein, Melora Hardin, Paul Wight
Genre: Comedy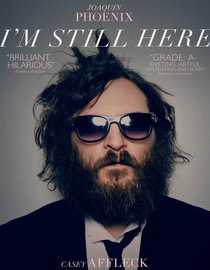 I'm Still Here (I'm Still Here: The Lost Year of Joaquin Phoenix)
2010R 107 minutes
In 2008, Oscar nominee Joaquin Phoenix walked away from acting to pursue a rap career, an inexplicably bizarre detour captured in gritty detail in this "documentary" directed by Phoenix's brother-in-law, Casey Affleck.
Cast: Joaquin Phoenix, Casey Affleck, Ben Stiller
Genre: Comedy, Mockumentary
Legendary (Brother's Keeper)
2010 PG-13 107 minutes
Fed up with fending off bullies, bookish teen Cal Chetley (Devon Graye) joins his high school's wrestling team with hopes that his older brother, Mike (WWE star John Cena) — a gifted athlete who wrestled in high school and college — will want to whip him into shape.
Cast: John Cena, Patricia Clarkson, Devon Graye, Danny Glover
Genre: Drama, Indie Dramas
Avalon High
2010 TV-G 89 minutes
When Allie Pennington (Brittany Robertson) transfers to Avalon High, her new friends seem like typical teens with typical problems. But a class on the legacy of King Arthur leads Allie to a startling connection.
Cast:Brittany Robertson, Gregg Sulkin, Joey Pollari,
Genre: Children & Family, Family Sci-Fi & Fantasy
Middle of Nowhere
2008 R 95 minutes
Rebellious teenager Dorian (Anton Yelchin) and his serious new friend, Grace (Eva Amurri), go into business selling pot in this engaging indie drama.
Cast: Susan Sarandon, Anton Yelchin, Eva Amurri
Genre: Drama, Indie Drama
Santa Baby 2: Christmas Maybe
2009 PG 84 minutes
Jenny McCarthy reprises her role as Santa Claus's daughter, Mary, in this festive sequel. When Santa (Paul Sorvino) wearies of his challenging job, he taps Mary as his successor.
Cast: Jenny McCarthy, Kelly Stables, Kristen Holden-Ried
Genre: Comedy
Eyeborgs
2009 R 102 minutes
In the wake of a major terrorist attack, the U.S. government creates an all-seeing network of robotic cameras to monitor every American.
Cast: Adrian Paul, Megan Blake, Luke Eberl,
Genre: Sci-Fi & Fantasy