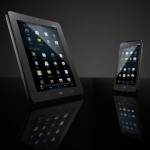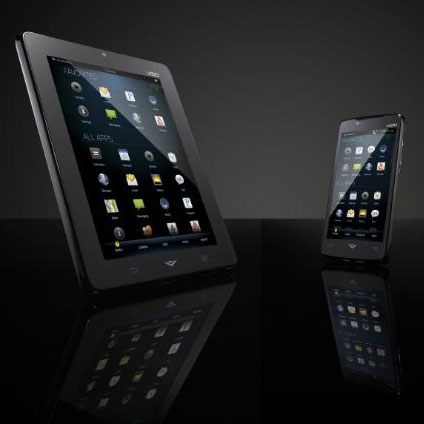 HDTV manufacturer Vizio has jumped into the mobile business with the launch of both a tablet and smartphone under the Vizio brand. The Vizio tablet features an 8″ high-definition touchscreen and unique three-speaker design enabling stereo audio in both portrait and landscape modes.
Both the tablet and smartphone come with a 1 GHz processor, 802.11n Wi-Fi and Bluetooth connectivity, GPS, a MicroSD card slot for memory expansion and HDMI output with HD video playback.
Both devices also feature a front-facing camera for video chats and 5 MP rear camera for both photos and HD video recording, and run on the Android platform enabling them to access thousands of apps from the Android Market.
"As part of the VIA Plus ecosystem, the VIA phone and tablet are natural extensions of the HD entertainment experience that historically has centered around the TV," added Mr. McRae.
The Vizio tablet and smartphone will be on display at CES 2011 in Las Vegas.