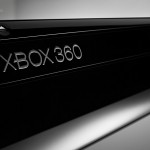 Leaked memos from AT&T a few days ago showed how an Xbox 360 could be used as a receiver for U-verse TV. AT&T makes it official today, announcing an Oct. 15 launch of the U-verse feature which will allow you to use the gaming console in place of a U-verse receiver. According to a U-verse rep, no hard drive will be required unless you plan on using the Xbox as a DVR.
Using the Xbox, you'll still be able to communicate with fellow gamers via chat while watching U-verse TV. You'll also be able to save money on having an extra television receiver by using the Xbox 360 instead. (You'll still need at least one U-verse receiver in the house.)
For new customers, AT&T is charging $99 for an Xbox setup kit. For existing customers there will be a $55 set fee which basically covers the cost of an installer visiting your house.
REVISED: We originally mentioned the use of a wireless Xbox console. According to a tech support rep, wireless won't work yet but AT&T has plans to move U-verse to wireless connectivity in the future. As far as set up, the Xbox must be the second one in line. Meaning, you must have a U-verse receiver or DVR at the top of the daisy chain to use an Xbox as a receiver/DVR.
Along with the Xbox news, AT&T says it will also launch U-verse Mobile for Windows 7 phones. AT&T goes nationwide on this one, allowing anyone (even non U-verse subscribers) to use the U-verse Mobile App to watch TV shows. Non subs can subscribe for $9.99 a month.