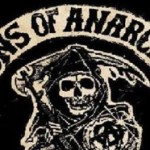 On Oct. 1, 2010 Fox Networks may pull the plug on several of its networks currently on Dish Network. FX, National Geographic Channel, and many FOX Regional Sports channels may be dropped if an agreement isn't reached by the end of Sept. 30. This includes high-definition channels FX HD, NGC HD, and FOX Regional Sports Networks in HD.
Many Dish customers, including fans of the FX show "Sons of Anarchy" have commented on the FOX website getwhatipaidfor.com pleading with Dish and FOX to reach a carriage agreement. One customer responded saying, "We no longer have a contract with Dishnetwork and will leave it if we lose FX."
FOX says they have submitted numerous requests this year to Dish Network in order to reach an agreement. The news comes as no surprise (although the website is an interesting twist). These kinds of carriage disputes are becoming more commonplace, as content providers ask for higher programming fees.
In July this past summer both Dish Network and DirecTV faced obstacles in order to carry AMC HD which airs the popular show Mad Men (it was eventually added). And, in an ongoing dispute Dish had to drop four Disney HD channels in June after an agreement could not be made.
UPDATE: As of late Thursday evening the two parties were still working on a deal.
UPDATE: As of 8:15am ET Fox has apparently "blocked its access to 19 regional sports networks and other programing." via Reuters.
UPDATE: Dish released a press statement which says, "Fox is demanding a new contract with an unprecedented rate increase of more than 50%." The satellite TV provider said it will add several networks free-of-charge for customers during the dispute. Those channels include:  HD Net Movies, NBA TV, New England Sports Network, NFL Network, NHL Network, Big Ten Network, Comcast SportsNet California and other regional sports channels from Comcast and ESPN Classic.
READ: Phillip Swann's article which blames the FCC for this problem, not Dish or Fox.
The shows threatened by the FOX Oct. 1 deadline include the following:
FX Key Programming Schedule
•    TUESDAYS 10p ET/PT – Sons of Anarchy
•    THURSDAYS 10p ET/PT – It's Always Sunny in Philadelphia
•    WEDNESDAYS 10p ET/PT – Terriers
•    THURSDAYS 10:3Op ET – The League
National Geographic Channel Key Programming Schedule
•    WEDNESDAYS 9PM ET/PT – Border Wars
•    THURSDAYS 8PM ET/PT – World's Toughest Fixes
•    FRIDAYS 8PM ET/PT – Dog Whisperer
•    10/10 AT 8PM ET/PT – Inside the Lost Crystal Caves
FOX Regional Sports Network Key Programming Schedule
•    FOX Sports Arizona
•    FOX Sports Carolinas
•    FOX Sports Detroit
•    FOX Sports Florida
•    FOX Sports Houston
•    FOX Sports Indiana
•    FOX Sports Kansas City
•    FOX Sports Midwest
•    FOX Sports North
•    FOX Sports Ohio
•    FOX Sports Oklahoma
•    FOX Sports Southwest
•    FOX Sports South
•    FOX Sports Tennessee
•    FOX Sports West
•    FOX Sports Wisconsin
•    Prime Ticket
•    SportSouth
•    Sun Sports