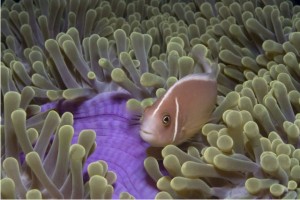 Time Warner Cable has started offering 3D movies on demand to customers starting with several films produced and distributed by Warner Bros. 3D titles include Under the Sea 3D, Nascar 3D, Journey to the Center of the Earth, and Deep Sea. Time Warner Customers need to have a 3D TV, 3D glasses, and 3D compatible receiver with HDMI output in order to view the 3D content.
Warner Bros. 3D On Demand:
Under the Sea: A 3-D underwater look at the diverse coastal regions of Southern Australia, New Guinea and the Indo-Pacific areas, and the impact of global warming on the oceans.
Nascar 3D: A 3-D experience that will transport fans directly into the driver's seat to explore the world of today's elite NASCAR drivers and teams.
Journey to the Center of the Earth: Brendan Fraser stars in this 3-D action-packed adventure based on the Jules Vern classic that is sure to deliver fun for the whole family.
Deep Sea: A 3-D digital exploration of the ocean's depths and its creatures.