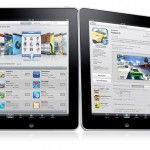 You know you want to walk around the house watching live TV on your iPad. Sometime next year Verizon FiOS TV subscribers will be able to do just that, using an app for the iPad which will stream whatever content you have going into your receiver. Verizon CIO Shaygan Kheradpir gave a demonstration of the app this week from his home. The app will be free (for now) and launch at first for the iPad, but other platforms are in development. Verizon says the app will launch next year, but Kheradpir did not rule out a launch in 2010.
In related news Verizon has been given additional content from Time Warner Cable for their FiOS TV Online service. Adult Swim, Cartoon Network and truTV have been added to the online lineup, with content accessible within 24-hours after it airs.
For more on Verizon apps read this CNET article.