While the US team lost to Ghana in the Round of 16 matches at the 2010 World Cup, all was not lost if you consider how much this team has done for soccer in the US. Viewership of the FIFA World Cup has grown 68% since the tournament last took place in Germany in 2006. And, US top rated players have received much more attention than they have in the past, most noted is team captain Landon Donovan who has made late night appearances and may be asked to play for the English Premier League team Manchester City.
CBS Sports' Mike Freeman called the American run in the World Cup "the most entertaining TV drama since the O.J. Simpson trial." Even Donovan talked about the explosion of social tweets and Facebook updates during the World Cup when an estimated 11.2 million visitors per minute hit Twitter when the US beat Algeria. Social networking about soccer via Twitter and Facebook was almost non-exsitent in 2006, but in 2010 gave the team a whole new support system and reason to win.
What's more, the 2010 World Cup has pushed the broadcast 3D format more than any other sport so far, with FIFA and Sony currently producing the most 3D footage of any sporting event yet. Given the limited amount of movies soon to be available in 3D (Avatar, Alice in Wonderland, and Toy Story 3 to name a few), it won't be movies that drive consumers to buy 3D HDTVs but rather sports fans obsessed with having the best home "stadiums" money can buy. And, of course, the early adopters who always look to buy the newest of new. Oh, what would we do without those folks who don't look at price tags?
Professional sports, namely football, were really what got consumers into the Best Buys and Circuit City stores to buy HDTVs in time for the NFL playoffs. Oddly enough, many of those who bought HDTVs have still not bought into Blu-ray media, but rather are content with upscaling DVDs and watching the now abundant amount of high-def content on broadcast television. When you've got some great premium movies for free in high-def video and Dolby Surround audio it's hard to justify buying a BD player and potentially replacing an entire library of DVDs with high-def media.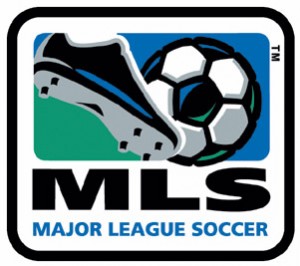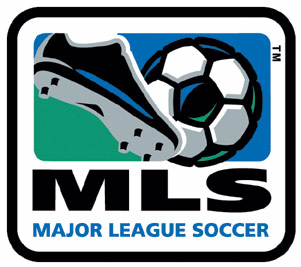 That's why sports will either make or break 3D. Sport events are live, unpredictable, and unmatchable in terms of anxiety-filled real drama. In fact, a recent study by the New England Journal of Medicine showed that watching soccer actually increases your chance of a heart attack. (Not that you should stop watching – hell, you only live once.) Sports keep us on the edge of our seats, and offer something for everyone. Now with the dawn of shutter-synced 3D television, there is a new level of immersion.
You can bet when the World Cup ends you'll see a surge of viewership of MLS games in the US, both in stadiums and in front of television sets. And, although soccer may have been held back from premium network coverage in the past due to lack of advertising interest and networks scratching their heads about how to take commercial breaks, we may see more innovative advertising techniques emerge in the future. The rotating side banners just don't cut it here in the US so expect more score graphic sponsorship and in-game ad overlays. Innovation is good, as long as gameplay isn't interrupted.
Next summer, an international sport which gets little to no attention in the US, Rugby, will be broadcast to the largest US audience yet with the World Cup 2011 from New Zealand. NBC and Universal Sports will have television and digital rights to all 48 of the matches, which will put the tournament on PCs and mobile phones as well as television sets. However, NBC hasn't announced any 3D coverage of the event yet, and, unfortunately Universal Sports is still a standard-def network.