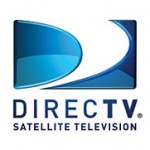 DirecTV will expand its local HD service next month with the addition of 16 new markets. The additions will bring their total local HD markets up to 155, covering more than 97-percent of U.S. TV households. Major networks ABC, CBS, FOX and NBC will be offered to customers where available.
DirecTVs new HD local markets to begin rolling out in June include: Biloxi-Gulfport, Miss.; Idaho Falls-Pocatello, Idaho; and Joplin-Pittsburg, Mo. In the third quarter, DirecTV will launch Albany, Ga.; Columbus, Ga.; Gainesville, Fla.; and Montgomery-Selma, Ark. In the fourth quarter, DirecTV will launch Abilene-Sweetwater, Texas; Amarillo, Texas; Binghamton, N.Y.; Clarksburg-Weston, W.Va.; Lubbock, Texas; Sioux City, Iowa; Terre Haute, Ind.; Wheeling-Steubenville, W.Va.; and Wichita Falls-Lawton, Texas.
"The launch of national HD channels capture the headlines, but the ability to watch local news, weather and primetime programming in HD or SD, remains an important part of our customers' daily viewing," said Derek Chang, executive VP, Content Strategy and Development.
DirecTV customers must have an H20 or HR20 DIRECTV Plus HD DVR receiver or above, and a Ka/Ku band dish in order to receive the local HD channels.
Get DirecTV with 150+ channels starting at only $29.99! Click Here