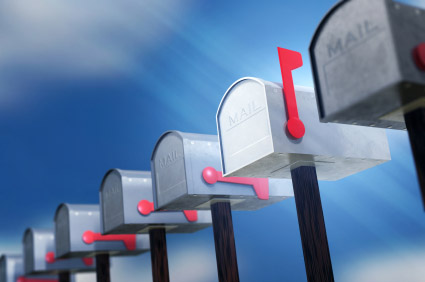 [Editor's Note: For a more recent Netflix vs. Blockbuster article, read this.]
Why is Netflix winning the movie rental race? We looked at base plans for both Blockbuster and Netflix — one a brick and mortar movie rental giant with a few thousand stores and kiosks opening nationwide, and the other a movie-by-mail enterprise which has taken the market by storm. First let's look at what they are offering.
The Netflix base plan costs $8.99 with a Blu-ray Disc option for an extra $2 per month. This allows you to have one disc out at a time but unlimited as to how many you rent. The Blockbuster base plan also costs $8.99 per month for one disc out at time, but they don't charge extra for Blu-ray discs.
Netflix and Blockbuster allow you to choose from their library of titles online, and Blockbuster has added the ability of picking up those titles once selected from local kiosks. Netflix is a "virtual" store with no retail stores or kiosks.
Both options have quick delivery time (between 1 and 2 days) and close to 100,000 titles (some in Blu-ray). Blockbuster has the additional service of allowing in-store returns and exchanges (with restrictions).
As far as digital delivery, both Netflix and Blockbuster offer titles on demand to Blu-ray players and HDTVs over the internet (although Netflix has more supported devices). But Blockbuster's pay-per-title version isn't nearly as competitive as Netflix's unlimited streaming at no extra charge (although Blockbuster does have first-run movies — an advantage over Netflix).
Finally, both services allow online viewing on your PC but Blockbuster rentals and downloads require a PC running Windows XP or Windows Vista. Netflix is compatible with any browser on both PC and Mac platforms.
So why is Netflix leaving Blockbuster in the dust?
Blockbuster has alienated customers with their inconsistent late fee policies, which supposedly were done away with but are now returning according to an insider article earlier this week from Home Media Magazine.
There could also be the public perception that Blockbuster is going out of business, or at least bankrupt, as Blockbuster recently announced they would be closing over 545 stores this year (they have already closed over 1,300).
To pour more salt on the wounds, the fourth quarter '09 was disastrous for Blockbuster, who suffered a $435 million loss while Netflix profits were up $36 million. Netflix also added 1.16 million subscribers during the same quarter, which you can believe given their excessive online marketing.
Netflix has practically bombarded web surfers with ads and pop-unders from its affiliate partners. If you haven't experienced a Netflix pop-under ad, you probably don't spend too much time online. Sure the ads are annoying, but the product is good.
Finally, you can't talk movie rentals without mentioning Redbox. They have about 20,000 kiosks nationwide and are currently dominating the market. Redbox isn't streaming movies to your HDTV or Playstation 3 (not yet anyway) but have a large customer base that seems just fine paying $1 per day to rent a movie, rather than paying monthly membership fees for services they might not use.
Read all Netflix related stories on HD Report.