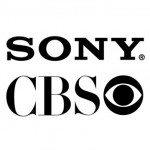 CBS and Sony Electronics have opened "The Sony 3D Experience" in Las Vegas, a screening facility and research center for consumers and broadcasters alike. What do consumers think about 3D? How will broadcasters and studios deliver 3D? Those are questions the facility will be geared to answer.
The Sony 3D Experience is split into two zones, covering both 3D for theaters and 3D for home entertainment. 3D enthusiasts will also be able to learn about new developments in 3D such as the upcoming ESPN 3D channel and a new Discovery/IMAX/Sony joint venture 3D channel.
The new 3D facility is located in the the CBS Television City center at MGM Grand in Las Vegas.