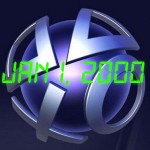 In an update to a previous HD Report story:
If you're experiencing problems as of March 1st with your Sony PlayStation 3 (most models, though Sony says the Slim is unaffected), you are not alone. PS3 users worldwide claim to be unable to login to their Sony PlayStation accounts via the PlayStation Network. Users report being unable to purchase, rent new items and, in some cases, unable to use existing games already downloaded, users fumed on message boards and forums.
According to Sony head-honcho, Howard Stringer, a fix is in the works for what seems to be a clock issue (as February lurched into March) and should arrive for download via broadband on all PS3 units within 24-hours. Since this was announced only mere hours ago, you should sit tight until that fix is available. Stringer mentioned not using the device until the fix is available, so stay tuned to HD Report.com and Sony's PlayStation blog site and message boards for updates.
***UPDATE*** Some users are already reporting that their suddenly bricked up PlayStations were now operational once more as of this evening (5:30PM PST). Users report being able to reset the clock from April (the date that caused the error, though some reports have stated the clock reverted to January) to March in the PS3's time/date settings. This is an unconfirmed fix, though if in doubt, users should wait for the official Sony fix.