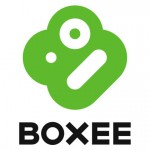 There was disappointment in December '09 when the released Boxee beta application dropped support for AppleTV. But, support is now back and already hacked AppleTVs with the old Boxee app just have to run the Boxee beta upgrade via the AppleTV Launcher > Downloads menu.
Unhacked AppleTVs will need to download aTV Flash 4.0.5 or version 1.0.b13 of atvusb-creator. Once installed on a USB flash drive, plug the drive into the AppleTV USB port and restart. The atvusb-creator install will also allow XBMC Media Center to run. Either way, hacking the AppleTV will give it new life — you may even dust the thing off. Here's a more detailed install guide from the bloggers at Boxee.
By the way, Boxee will also run on your Intel-based Mac OS 10.4 or newer, Ubuntu Linux 9.04+ x86 only, and PCs running Windows XP or newer (x86_64 requires Vista or 7).