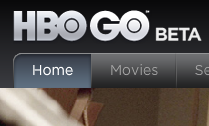 HBO Go (hbogo.com), a new online service providing movies and TV shows at no additional charge to HBO subscribers, launched exclusively for Verizon FiOS TV customers. The streaming MPEG-4 video format (delivered via Flash media) will stream at either 1.2 Mbps or 2.6 Mbps depending on your connection speed.
Subscribers will get over 600 hours of content, which will be updated weekly. Premieres will be available immediately after they debut on television.
Comcast (who turned down the product) offers the HBO programming through its own Fancast Xfinity online service, which also includes content from other premium networks. For now, Verizon is the exclusive partner.
Verizon was also the first service provider to launch Epix HD, a new movie network venture that includes online access as well as being a premium broadcast network.
For more of a history of the online service, and Comcast's Fancast Xfinity, you can check out Multichannel's article covering the launch.