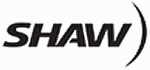 Canadian cable TV provider Shaw Communications added a couple high-definition networks to its Shaw HD Plus package. History Television and The Score will provide Western Canadian subscribers with more HDTV content to choose from.
History Television offers blockbuster movies, award winning documentaries and a living history series which includes Ice Road Truckers, Expedition Africa, and Ice Pilots NWT. The network will be available on channel 231.
The Score HD programming includes live NBA games, WWE, EPL Soccer and NCAA football and NCAA basketball, including exclusive coverage of NCAA March Madness. The Score will be available for free preview to Shaw customers on channel 232 from today, Oct. 15 until Nov. 30.
Shaw Communications is the largest television provider in Western Canada, providing video-on-demand (VOD), high-speed internet, and other entertainment services.