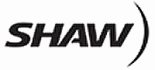 Shaw Communications, serving residents in Canada, announced it will add the Big Ten Network in HD and GOLF CHANNEL HD to its high-definition lineup. The HD channels join other sports channels already offered by Shaw in its HD Plus package which include TSN, TSN2, Sportsnet, and SPEED.
"Canadians love their sports, which is why we are excited to offer Shaw's dedicated fans the Big Ten Network and the GOLF CHANNEL in HD," said Peter Bissonnette, President, Shaw Communications.
Other channels provided in the Shaw HD Plus package include Discovery Channel, National Geographic Channel, WGN, A&E Network, The Learning Channel (TLC), Showcase Channel, and HDNet.