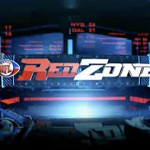 Following in the footsteps of Verizon's FiOS TV, Dish Network will also offer a free preview of NFL RedZone this Sunday, Oct. 4. The preview will run from 1:00 p.m. until 4:15 p.m. ET, and can be found on channel 155 in both standard and high-definition.
Does this indicate broadcasters are having trouble selling season passes for the RedZone? You'd think the free preview would have come the first week, giving viewers a taste of what an entire season would bring.
NFL RedZone is part of Dish Network's Multi-Sports Package and costs subscribers $49.99 per year (or $5.99 per month). The channel covers the entire NFL Sunday afternoon schedule by switching from game to game at the most exciting moments.
What's your take on NFL RedZone?