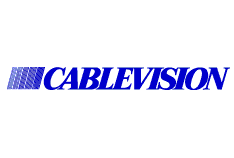 Cablevision will be the first cable TV provider to integrate interactive ads into their programming. The company has made deals with six advertisers, who will display interactive ads during commercials.
Cablevision's technology allows ad targeting by demographics, income, gender and ethnicity. Viewers will be able to order coupons, product samples and information from the interactive ads.
The new advertising outlet will start next month, hitting about 3 million Cablevision subscribers. Ads will run during 30-second local spots, during which time viewers can use their remote controls to interact with the advertisements.