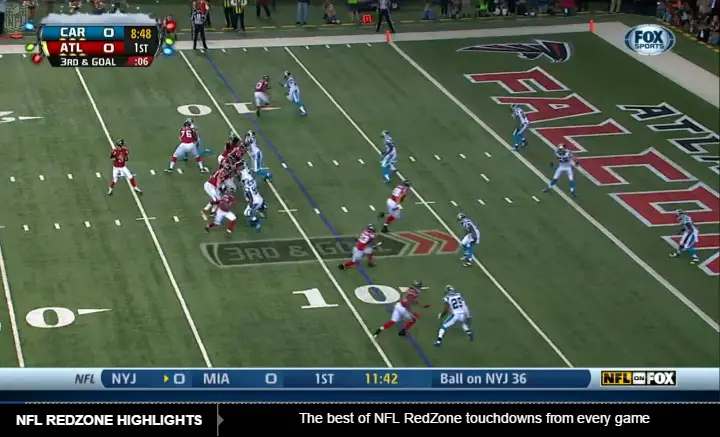 We thought you'd like to know NFL RedZone is offering a free preview of the channel through the preseason weeks. The preview has already started, but unlike most channels NFL RedZone is only available on select days and times.
The next available previews will be on August 22, August 29, September 3rd, and September 13th (see specific times below).
Major TV providers offering the free preview include Dish Network, Cox Communications, Comcast's Xfinity TV, and Cablevision's Optimum service. Other local TV service providers may also be offering the preview, just give them a call to find out.
NFL RedZone 2015 PreSeason Freeview Schedule
Thursday, August 13, 7:30 PM – 11:00 PM EST
Friday, August 14, 7:30 PM – 10:30 PM EST
Saturday, August 22, 7:30 PM – 11:00 PM EST
Saturday, August 29, 7:00 PM – 11:00 PM EST
Thursday, September 3, 7:00 PM – 11:00 PM EST
Sunday, September 13, 1:00 PM – 8:00 PM EST
NFL RedZone takes viewers to each game when a team gets inside the 20-yard line, as well as fantasy stats, extended highlights, and commentary. The channel is available in HD, and accessible on mobile devices and PCs for subscribers.