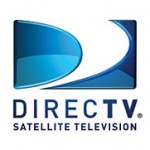 DirecTV has added local high-definition channels to their service in Columbia, South Carolina (population 127,029). New local broadcast networks which DirecTV will carry in HD include: WOLO/ABC, WLTX/CBS, WZRB/CW, WACH/FOX, WIS/NBC and ETV/PBS.
DirecTV currently offers local HD channels in 130 markets, representing 90% of U.S. residencies.
As a promotion for the "SuperFan" tier (an add-on to the "NFL Sunday Ticket" package), DirecTV will give a free preview of the service on Sunday.
The "NFL Sunday Ticket" with "SuperFan" gives customers "Game Mix," "Red Zone Channel," "Short Cuts," "NFL Sunday Ticket" online, and "NFL Sunday Ticket Mobile."