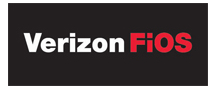 Verizon has expanded its FiOS TV service to five more communities in Massachusetts communities including Easton, Groton, Hull, Kingston and Wrentham. With the additions, FiOS reaches just about 100 Massachusetts communities. (See list below. Some communities are close to being added.)
FiOS offers 123 HD channels in MA, which according to Verizon is more than any cable company. Including standard-definition, the fiber-optic service offers over 500 digital channels.
"FiOS TV gives consumers in these communities an outstanding alternative for their video entertainment with superior picture-and-sound quality and innovative, interactive features that cable can't match," said Donna Cupelo, Verizon region president for Massachusetts and Rhode Island.