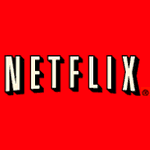 Netflix and Disney-ABC came to an agreement allowing the movie rental company to distribute popular TV shows "Lost," "Desperate Housewives," "Grey's Anatomy," and "Legend of the Seeker." Some of the episodes were already made available on Aug. 1. The remaining episodes will become available in September.
Specifically, the agreement includes the first five seasons of "LOST," seasons four and five of "Desperate Housewives," season five of "Grey's Anatomy," and seasons one and two of "Legend of the Seeker" from ABC Studios.
Disney is no stranger to Netflix. The studio already had an existing agreement from last September to distribute Disney original series such as "Hannah Montana," "Wizards of Waverly Place," and "The Suite Life on Deck." The existing agreement also includes new Disney series "JONAS" and "Sonny with a Chance," all of which are available the day after broadcast.