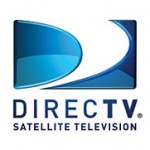 DirecTV says it will soon launch local HD channels in 7 new markets, which will reach an additional 133 U.S. cities. First on the list is the Roanoke-Lynchburg, VA market, which will get local HD on July 9. Coming soon on Aug. 9, Shreveport, LA will get local HD.
On Sept. 9, DirecTV will add Charleston-Huntington, W. VA, Columbia, S.C., and Huntsville-Decatur, AL. Finally, on Oct. 9, DirecTV will add local HD channels in Jackson, MS and in Lexington, KY.
The added cities will bring DirecTV's local HD channel coverage to 91-percent of U.S. households. Currently, DirecTV covers 89-percent of U.S. households.
DirecTV will provide local HD programming from the primary broadcast networks which include ABC, CBS, Fox and NBC. Subscribers must have the CHOICE programming package and continue to pay the $10 access fee for HD channels.