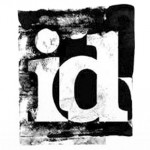 Bethesda Softwork's parent company ZeniMax has acquired id Software, developer of shoot-em-up classic games Doom and Quake. id Software founder John Carmack will continue to run the studio, and there will be no changes made in operation or in the development of the company's games.
He had this to say about the acquisition: "As trite as it may be for me to say that I am extremely pleased and excited about this deal, I am. This puts id Software in a wonderful position going forward."
id Software will still be releasing it's new Doom 4 title on multiple platforms. Rumors are ZeniMax will get the publishing rights. Coming August 4, vintage classic Wolfenstein
will be released for Playstation 3, Xbox 360, and Windows PC. The game, built on the Quake III Arena engine, is a collaboration between id Software and Activision Publishing.