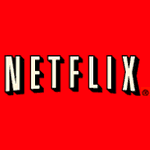 Microsoft has made thousands of movies and TV shows available for Windows users through Netflix streaming services. Now, any PC owner with the Windows Media Center on Vista and Netflix account will be able to view over 12,000 titles.
With the Windows Media Center you will now be able to select movies and TV shows you want to watch and get them streaming instantly. You can also search the Netflix library, manage your queues (both downloadable and DVD), and use a compatible remote control.
The Netflix integration is powered by Microsoft Silverlight, the company's media creation and delivery solution.
Xbox 360 owners already have access to the Netflix library with an Xbox LIVE Gold Membership and Netflix subscription.