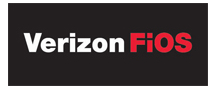 Verizon's FiOS TV service will add six more high definition channels to its lineup this week. The channels from Entertainment Studios include: Comedy.TV, Recipe.TV, ES.TV, MyDestination.TV, Cars.TV and Pets.TV. The additions bring Verizon's HD channel count to over one hundred in the markets it serves.
According to Entertainment Studios studio founder Byron Allen, "All content will be originally produced in HD to ensure the highest level of quality."
"The addition of these channels helps us to continue our commitment to offer FiOS TV customers the best in HD programming," said Terry Denson, vice president – FiOS TV content and programming.
Below are descriptions of what the channels from Entertainment Studios offer:
• Cars.TV – a network that showcases the collectors, designers, innovators and ultimate-car enthusiasts.
• Pets.TV – a network dedicated to pet lovers that offers pet news, pet care, pet health and pet lifestyles.
• Comedy.TV – features today's funniest comedians, with a mix of live concert performances, talk and variety shows, sitcoms and movies (www.Comedy.tv).
• MyDestination.TV – offers the best in travel, featuring exciting, exotic must-see destinations around the world.
• ES.TV – dedicated to entertainment news, variety shows, celebrity profiles and today's hottest superstars.
• Recipe.TV – features famous chefs, amazing recipes, wonderful food and delicious cuisine from around the world.