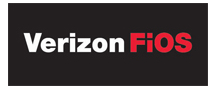 Verizon has made its fiber-optic FiOS TV service available to residents in the Nassau County village of Westbury. The company started marketing its TV/Internet/Voice service in that area last week, which offers 107 HD channels in its New York market areas.
In addition to the expansion in Westbury, the village of Asharoken in Suffolk County also granted rights to Verizon on Monday night to offer FiOS TV there as well. This brings Verizon's franchise market areas to 150 in the state of New York.
"This is great news for residents of the villages of Asharoken and Westbury, who now join the FiOS revolution, giving them a new choice for their video entertainment," said Andrés Irlando, Verizon president for the New York region.