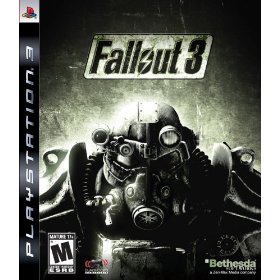 Bethesda Softworks' Fallout 3
received the award for Game of the Year at the 9th annual Game Developers Choice Awards this week. The company also took home the Best Writing award for Fallout 3.
Media Molecule's LittleBigPlanet
, first revealed at GDC 2007, won a total of 4 awards, including Best Game Design, Best Technology, Best Debut Game and Innovation Award.
Ubisoft's Prince of Persia
won for Best Visual Arts. Ready at Dawn's God of War: Chains of Olympus won the Best Handheld Game award. Dead Space from EA Redwood Shores, won the award for Best Audio.
The Game Developers Choice Awards are voted on by developers and created for developers in the gaming industry. The awards were presented by Gamasutra.com and Game Developer Magazine, with help from an advisory committee.
Here's a list of the awards given:
Game of the Year
Fallout 3 (Bethesda Softworks)
Best Game Design:
LittleBigPlanet (Media Molecule)
Best Writing:
Fallout 3 (Bethesda Softworks)
Best Technology:
LittleBigPlanet (Media Molecule)
Best Visual Arts:
Prince of Persia (Ubisoft Montreal)
Best Debut Game:
LittleBigPlanet (Media Molecule)
Best Handheld Game:
God Of War: Chains Of Olympus (Ready at Dawn)
Innovation Award:
LittleBigPlanet (Media Molecule)
Best Audio:
Dead Space (EA Redwood Shores)
Best Downloadable Game:
World Of Goo (2D Boy)
Special awards were given to:
Lifetime Achievement Award
Hideo Kojima
Pioneer Award
Alex Rigopulos and Eran Egozy
Ambassador Award
Tommy Tallarico