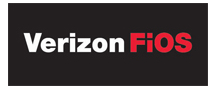 Verizon's FiOS TV has added more HD movies to its VOD (Video on Demand) library, thanks to new agreements with Turner Networks and Sony. New content from Turner will come from Adult Swim, Boomerang, Cartoon Network, CNN, TBS, TNT, TruTV and Turner Classic Movies.
You'll also get more free movies from Turner including titles like "The Da Vinci Code," "The Firm," "Final Destination 3," "A Knight's Tale," and cult classic "Anaconda."
The Sony deal provides FiOS subscribers with more paid HD choices. Some of the films which are now available include "Hancock," "Pineapple Express" and the not so cult classic "Anaconda 3: Offspring." What's with the snakes?