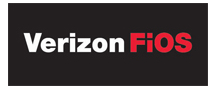 Verizon has added 18 new channels to market areas in California including several new high-definition channels. According to the company, they now offer a total of 110 HD channels in those areas. If those numbers are correct, DirecTV's high-def channel domination seems to have been surpassed, at least for now.
The score was 104 to 103 according to a recent study from Pike & Fischer revealing DirecTV offered only one more HD channel than FiOS. A scan of both websites today confirmed the 104 number for DirecTV, while a count of HD channels available from Verizon in the Los Angeles area came to 108.
The HD channel counts don't take into consideration HD VOD, of which both companies offer a substantial amount of HD titles in their libraries.
The FiOS additions in California included Encore HD, Cinemax HD East and HBO HD East. In standard-definition, Verizon also added Chiller, CBS College Sports Network, The Home Shopping Network, Blue Highways, and eight multicultural channels.
Does the number of HD channels offered influence which television provider you go with? Please comment below.