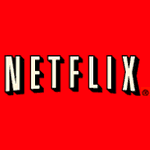 Netflix has sent out a survey to its customers inquiring whether or not they would be interested in downloading HBO movies and shows, that according to an article from InformationWeek. The HBO content could be delivered to any Netflix enabled hardware device including the Roku player, TIVO recorder, Xbox 360, and certain Blu-ray disc players from LG and Samsung.
Netflix recently enjoyed 4th quarter '08 results showing 700,000 Blu-ray specific subscribers. The company had added $1 to its monthly fees for customers who rent Blu-ray discs.
Netlfix was also named the top DVD rental service from Consumer Reports, chosen over biggest competitor Blockbuster and other rental companies offering online and in-store rentals.
According to In-Stat, the online video market will expand to $4.5 billion by the year 2012. That's up from an estimated $1.2 billion this year. Although it is not definitive what part of that statistic will include online movie rentals, the study from In-Stat also found that customers still prefer packaged media.
Try Netflix for 2 weeks free.