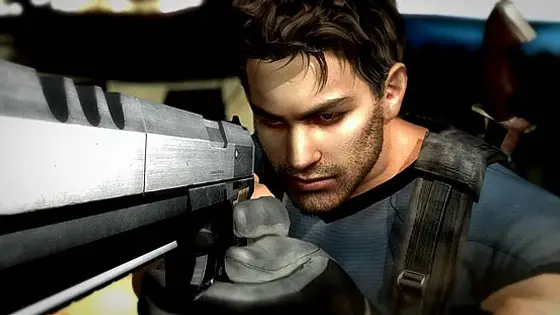 It has been four years (almost to the date) since the release of Resident Evil 4 exclusively on the Nintendo GameCube, and a lot has happened in the world of video games in those four years. Last night I played Resident Evil 5 for the first time. It was a bittersweet, but ultimately satisfying experience.
Let me start by saying yes, Resident Evil 4 redefined third person action games with its revolutionary over-the-shoulder shooting view. Yes, the game was a huge modernization of the Resident Evil franchise. And yes, I and just about every other gamer out there hold Resident Evil 4 up as one of the best video games ever made, period.
However, in the four years since its release, almost every third person, action game has iterated and, in most cases, improved upon Resident Evil 4's then revolutionary control scheme. Games like Gears of War, Uncharted: Drake's Fortune, Gears of War 2 and most recently Dead Space have all tried their hand at improving the old RE4 control system – and the fact of the matter is, they did.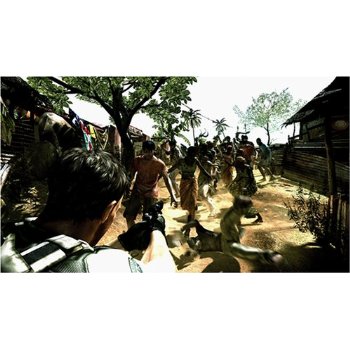 The reason I've spent so much time detailing the last four years of third person action games is simple. Resident Evil 5 uses almost the exact same, out dated control scheme that was so popular in Resident Evil 4. It seems as though Capcom has paid little-or-no attention to the advances made by their fellow game developers since the release of RE4. While playing Resident Evil 5, you cannot walk and aim at the same time. You cannot walk and reload at the same time. For all intents and purposes you can't walk and do anything at the same time. So, needless to say, getting back into the "swing-of-things" (as far as an antiquated control system) was a daunting task.
When I first sat down to play the demo it took me five straight tries at the Assembly Place level before my mind was able to slip past the frustration with the combat and adapt to playing the way that RE5 wanted me to play (run, stop, shoot; run, stop, reload; repeat). Now, I don't want anyone to think that the demo was a bad experience (once you get into the right frame of mind). Resident Evil 5 is one of the best looking, most addictive demos that I've played this year. The fact of the matter is I played the same two levels over five times in my first sitting (and loved it).
RE5's new multiplayer interaction was one of the best parts of the session. Playing with a partner is the best way to deal with frustration in a game (I learned that lesson in both Gears of War games). It's great to run into a situation that allows you and your partner to discuss the best possible strategy and then execute the plan together – you definitely need a strategy for the bosses in this game.
My first impressions of the Resident Evil 5 demo are that what the game lacks in modernity, it more than makes up for in fast-paced action, beautiful graphics and a great co-op game play system. I look forward to playing the full game.
You can pre-order Resident Evil 5
for both Xbox 360
and Playstation 3
.