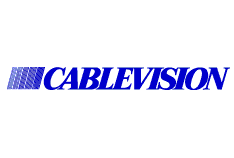 Cablevision Systems Corporation has added 15 high-definition channels to its lineup. The cable television provider now offers 70 HD channels at no extra charge to iO TV subscribers. The new channels from HBO, Showtime, Cinemax, Starz and Encore will be added over the next few days.
The new HD channel lineup is as follows:
772 Encore HD   793 HBO Latino HD
773 Starz Kids & Family HD   794 Action MAX HD
774 Starz Edge HD   795 More MAX HD
775 HBO Signature HD   796 @MAX HD
776 HBO Family HD   797 Outer MAX HD
777 HBO Comedy HD   798 Showtime Too HD
778 HBO Zone HD   799 Showtime Showcase HD
779 HBO2 HD
Cablevision serves the New York metropolitan area. The company currently has over three million subscribers, and offers iO TV digital television, Optimum Online high-speed Internet and Optimum Voice digital voice-over-cable services.