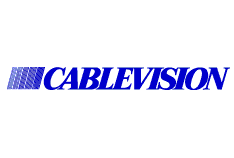 Earlier this week Cablevision added both standard-definition and high-definition (HD) channels for the premiere of the MLB Network. Thursday, January 1st marked the launch of the network, which will cover regular season games as well as the World Baseball Classic games in March. The network will also feature classic MLB World Series games in HD.
"Cablevision is thrilled to bring MLB Network to fans of America's pastime as we countdown to spring training and the 2009 MLB season," said John Trierweiler, senior vice president of product management.
In the New York City area, the network can be found on channels 149 and 400 for the standard-def broadcast, and channel 790 for the HD broadcast.
Cablevision says it has more than tripled its HD channels since the beginning of 2007. The company said its HD customer base has grown 50 percent over the last year, to more than 1.3 million subscribers.