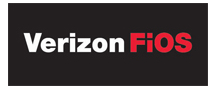 Last week Verizon added FiOS TV service to the Chester, PA area south of Interstate 95 and west of the Commodore Barry Bridge. Verizon's fiber-optic TV service now offers approximately 106 high-definition (HD) channels in southeastern Pennsylvania.
"Cable can't come close to matching the HD channels or the innovative features and enhancements FiOS TV customers enjoy," said Gale Y. Given, president of Verizon Pennsylvania.
The TV service also provides 500 all-digital channels and 14,000 VOD titles – 1,200 of those titles being HD.
Verizon currently provides FiOS TV in parts of California, Delaware, Florida, Indiana, Maryland, Massachusetts, New Jersey, New York, Oregon, Pennsylvania, Rhode Island, Texas, Virginia and Washington state.