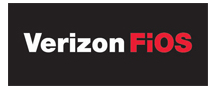 Verizon has added more high-definition channels in Portland, OR, bringing the total number of HD channels to 102. The new channels on their FiOS TV service include NHL Network in HD, MLB Extra Innings/NHL Center Ice HD, Encore HD, Cinemax HD and HBO HD. Verizon has also added HD VOD choices which now total over 1000.
The fiber-optic television provider now offers more HD channels than local cable provider Comcast. Shawne Angelle, president of sales channel operations for Verizon's South/West area said, "With our increased number of HD channels, along with HD video-on-demand programming, we're blowing cable away."
Verizon is running a promotion where if you sign up between now and Dec. 31 you will get 90 days of premium movie packages which includes 40 premium HD channels.
Verizon has also added FiOS TV to approximately 26,600 households in Gresham, OR.