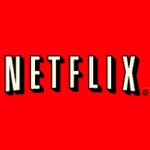 Within the last few weeks Netflix streaming HD has become available on the Xbox 360 (through Xbox Live), the LG BD300, and the Samsung BD-P2550 and BD-P2500 Blu-ray Disc players. Today it was announced HD is now available on the TiVo Series3, TiVo HD, and TiVo HD XL DVRs.
But reports from users describe the HD offerings, specifically for the Blu-ray players, as less-than-stellar. An HD-Report user using a Samsung BD-P2550 said in regards to the HD titles, "It looks like they scraped the bottom of the barrel, no new releases or anything." The user added, "The quality is not that great either… looks more like a DVD, the picture is kind of mushy looking."
To be fair, Netflix itelf has admitted the HD titles are "a modest selection of HD content." A Netflix representative also called the HD titles "decidedly underwhelming."
Currently, the Xbox 360 has about 300 HD titles, while available HD titles for Blu-ray players stands at around 100. But the company plans to add more titles in the weeks and months ahead. The company's press release did not say how many titles are available through TiVo.
More content will come, I'm sure. What is most concerning is the quality. Granted, pushing 720p or 1080i through phone lines isn't exactly a walk in the park. That's a lot of data to squeeze and there are all kinds of challenges to be found along the grid. But can you actually call something HD if the compression is so bad it loses its high-resolution impact?
For any broadcast, disc, or stream to be considered HD the resolution should be at least 720p or 1080i. But there is no standard of quality specified, and no limit to the amount of compression that can be used. Cable companies in particular have been under scrutiny for the quality of their HD due to over-compressing.
It also should be noted that Netflix has been open about the fact that the audio that comes with their high-definition content is standard-definition quality, not HD.
Got a comment on your HD quality? Let us know.