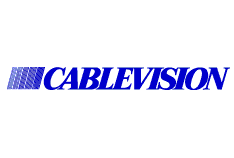 Cablevision announced it is adding four HD (High-Definition) channels to its iO TV digital cable lineup, to bring the total number of free HD channels to 68. The new HD channels include Bravo HD, CNBC HD+, SCI FI HD and USA HD.
"Bravo, CNBC, SCI FI and USA are among the most popular channels on television and Cablevision is pleased to be able to now offer these compelling programming services to our expanding base of high definition customers at no additional charge," said John Trierweiler, Cablevision's senior vice president of product management.
Cablevision says its HD channels have more than tripled since the beginning of 2007. The company stated its HD customer base has grown 50 percent over the last year, to more than 1.3 million subscribers.
The new channel locations are:
Bravo HD (iO TV channel 745)
CNBC HD+ (channel 771)
SCI FI HD (channel 748)
USA HD (channel 738)