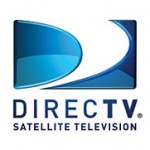 DirecTV added an additional 6 cities yesterday to bring their local HD markets to 115. The satellite television provider is now just 6 cities away from their year end goal of 121 local HD markets. They now offer local HD broadcasts to over 87% of U.S. TV households.
The added markets include: Fort Wayne, Ind.; Des Moines-Ames, Iowa; El Paso, Texas; La Crosse-Eau Claire, Wis.; Peoria-Bloomington, Ill. and Rockford, Ill. DirecTV most recently added local HD in the Boise, Idaho area.
Will they surpass their expectations with the remaining month and a half of 2008 left? Or will they just make it to the 121. We'll have to wait and see what their next announcement is.
DirecTV customers must have an H20 or H21 HD receiver or an HR20 or HR21 DIRECTV Plus HD DVR and a Ka/Ku band dish in order to recieve local HD channels.