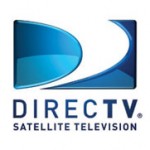 DirecTV now delivers local HD in the Boise, Idaho area. According to the company, the service starts today and offers local HD for the following networks: KBCI/CBS, KTVB/NBC, KIVI/ABC and KTRV/FOX.
With these new additions, DirecTV has reached 109 cities where local HD channels are provided. The company is on target to reach 121 cities by the end of 2008.
DirecTV customers must have an H20 or H21 HD receiver or an HR20 or HR21 DIRECTV Plus HD DVR and a Ka/Ku band dish in order to recieve local HD channels.