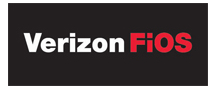 Verizon has added 53 new HD channels to its FiOS TV service in the Washington metropolitan area. Some of those new high-def channels include Animal Planet, TLC, Science Channel and Smithsonian Channel. The service now provides 105 HD channels in the area and over 700 HD VOD choices.
Mary Ellen Payne, senior VP of marketing and sales for Verizon's Potomac region said, "With our increased number of HD channels, along with HD video-on-demand programming, we're blowing cable away.
Additional news channels in the area include Fox Business Network and Fox News Channel both in HD. Added movie channels include MGM HD, Hallmark Movie Channel HD, 12 new HD channels from HBO and 10 from Cinemax.
Added sports channels include ESPNews HD, The Tennis Channel, World Fishing Network, Mav TV and Speed HD.