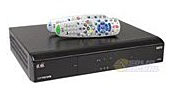 DISH Network has added MPEG-4 based HD to 21 more US markets. The MPEG-4 video/audio compression scheme is advanced enough to allow 1080p resolution broadcasts, surpassing the standard 720p and 1080i HD broadcasts most networks and service providers use for high-definition content.
In addition to the 21 new markets, Dish Network has added local HD channels to Nebraska, Illinois, and Iowa as well as Columbia-Jefferson City, MO; and Waco-Temple-Bryan, Texas.
Dish Network, who was the first to offer 1080p broadcasts back in late August, now offers the standard in 52 markets. 1080p resolution is available to DISH customers with MPEG-4 HD and HD DVR receivers.
The 21 new markets who can now receive MPEG-4 based 1080p broadcasts are: Abilene-Sweetwater, Sherman, and Waco-Temple-Bryan TX; Atlanta; Birmingham (Anniston and Tuscaloosa), and Huntsville-Decatur (Florence) AL; Chattanooga and Memphis, TN; Columbia-Jefferson City, Joplin-Pittsburg, and St. Louis MO; Des Moines-Ames, IA; Florence-Myrtle-Beach, SC; Ft. Myers-Naples, and Mobile-Pensacola (Ft. Walton Beach), FL; Jackson, MS; Lincoln, Omaha, and Hastings-Kearney, NE; Quincy-Hannibal-Keokuk, IL; Ada, OK; South Bend-Elkhart, IN; and Topeka, KS.