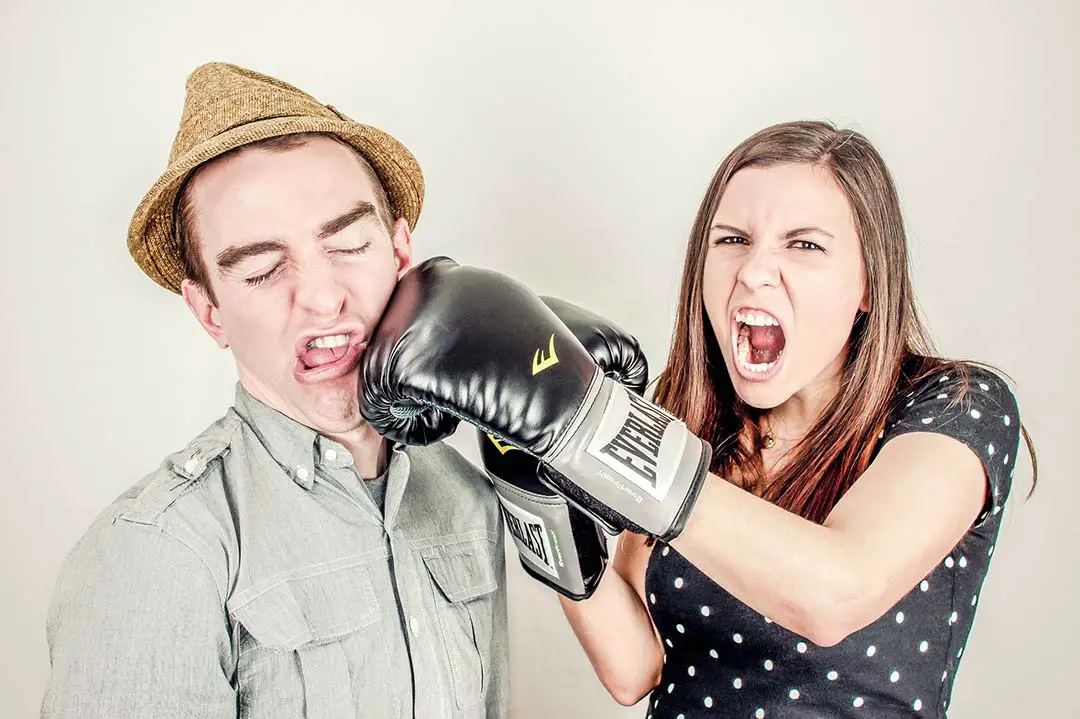 A carriage dispute between Dish Network and Sinclair Broadcast Group threatens the blackout of local ABC, CBS, FOX, and NBC channels across 86 markets nationwide. Sinclair-owned Tennis Channel would also be pulled.
In their press release, Dish says 144 local channels across 86 markets nationwide would be affected, while Sinclair listed 108 broadcast TV stations including 97 ABC, CBS, FOX, and NBC affiliates.
The existing agreement between the two companies expires on August 16, 2021.
Dish claims Sinclair is demanding an "unreasonable fee increase" that will amount to almost a billion dollars for the carriage of local stations on the satellite TV network.
"Sinclair is making these outrageous demands, turning its back on its public interest obligation and putting customers in the middle of its negotiations," said Brian Neylon, Group President, DISH TV.
"This negotiating tactic is used to upset our customers and intimidate us into accepting outrageous contract terms — a tactic the channel owner uses frequently," Neylon added.
Sinclair, for their part, says their offer is "consistent with the terms offered to other MVPDs."
"We have tried unsuccessfully to reach fair and customary terms with DISH Network for the renegotiation of our retransmission consent," said David Gibber, Sinclair's General Counsel.
Gibber added, "We apologize to our viewers for the inconvenience this may cause although our programming will continue to be available either through other program providers or via over-the-air antenna reception."
A Dish blackout of Sinclair stations would include:
Abilene-Sweetwater, TX: KTXS (ABC)
Albany – Schnectady – Troy, NY: WRGB (CBS), WCWN (CW)
Albany, GA: WFXL (FOX)
Amarillo, TX: KVII (ABC), KVII-2 (CW)
Austin, TX: KEYE (CBS)
Bakersfield, CA: KBAK (CBS), KBFX (FOX)
Baltimore, MD: WBFF (FOX), WBFF-2 (MyTV)
Beaumont-Port Arthur, TX: KFDM (CBS), KFDM-3 (FOX), KFDM-2 (CW)
Birmingham (Anniston and Tuscaloosa), AL: WBMA (ABC), WTTO (CW), WABM (MyTV) Boise, ID: KBOI (CBS), KYUU (CW)
Buffalo, NY: WUTV (FOX), WNYO (MyTV)
Butte-Bozeman, MT: KTVM (NBC)
Cedar Rapids-Waterloo-Iowa City & Dubuque, IA: KGAN (CBS), KGAN-2 (FOX) Champaign & Springfield-Decatur, IL: WICD (ABC)
Charleston, SC: WCIV-2 (ABC), WCIV (MyTV)
Charleston-Huntington, WV: WCHS (ABC), WCHS-2 (FOX)
Chattanooga, TN: WTVC (ABC), WTVC-2 (FOX)
Chico-Redding, CA: KRCR (ABC), KRVU (MyTV)
Cincinnati, OH: WKRC (CBS)
Columbia, SC: WACH (FOX)
Columbia-Jefferson City, MO: KRCG (CBS)
Columbus, OH: WSYX (ABC), WSYX-3 (FOX)
Corpus Christi, TX: KSCC (FOX), KSCC-3 (MyTV)
Dayton, OH: WKEF (ABC), WKEF-2 (FOX)
Des Moines-Ames, IA: KDSM (FOX)
El Paso (Las Cruces), TX-NM: KFOX (FOX), KDBC (CBS)
Eugene, OR: KVAL (CBS)
Eureka, CA: KAEF (ABC), KECA (CW)
Flint-Saginaw-Bay City, MI: WSMH (FOX)
Fresno-Visalia, CA: KMPH (FOX), KFRE (CW)
Gainesville, FL: WGFL (CBS), WGFL-2 (MyTV)
Grand Rapids-Kalamazoo-Battle Creek, MI: WWMT (CBS), WWMT-2 (CW) Green Bay-Appleton, WI: WLUK (FOX), WCWF (CW)
Greensboro-High Point-Winston Salem, NC: WXLV (ABC), WMYV (MyTV) Greenville-New Bern-Washington, NC: WCTI (ABC) Greenville-Spartanburg-Asheville-Anderson, SC-NC: WLOS (ABC) Harrisburg-Lancaster-Lebanon-York, PA: WHP (CBS), WHP-3 (CW) Johnstown-Altoona-State College, PA: WJAC (NBC)
Las Vegas, NV: KSNV (NBC), KVCW (CW), KVCW-2 (MyTV)
Lincoln & Hastings-Kearny, NE: KHGI (ABC), KFXL (FOX)
Little Rock-Pine Bluff, AR: KATV (ABC)
Macon, GA: WGXA (FOX), WGXA-2 (ABC)
Madison, WI: WMSN (FOX)
Medford-Klamath Falls, OR: KTVL (CBS), KTVL-2 (CW)
Milwaukee, WI: WVTV (CW), WVTV-2 (MyTV)
Minneapolis, MN: WUCW (CW)
Missoula, MT: KECI (NBC)
Mobile-Pensacola (Ft. Walton Beach), AL-FL: WEAR (ABC), WFGX (MyTV/ThisTV) Myrtle Beach-Florence, SC: WPDE (ABC)
Nashville, TN: WZTV (FOX), WUXP (MyTV)
Norfolk-Portsmouth-Newport News, VA: WTVZ (MyTV)
Oklahoma City, OK: KOKH (FOX), KOCB (CW)
Omaha, NE: KPTM (FOX)
Ottumwa-Kirksville, IA-MO: KTVO (ABC), KTVO-2 (CBS)
Pittsburgh, PA: WPGH (FOX), WPNT (MyTV)
Portland-Auburn, ME: WGME (CBS)
Portland, OR: KATU (ABC)
Providence-New Bedford, RI-MA: WJAR (NBC)
Quincy-Hannibal-Keokuk, IL-MO-IA: KHQA (CBS), KHQA-2 (ABC) Raleigh-Durham (Fayetteville), NC: WLFL (CW), WRDC (MyTV) Reno, NV: KRXI (FOX)
Richmond-Petersburg, VA: WRLH (FOX)
Roanoke-Lynchburg, VA: WSET (ABC)
Rochester, NY: WUHF (FOX)
Salt Lake City, UT: KUTV (CBS), KMYU (MyTV)
San Angelo, TX: KTXE (ABC)
San Antonio, TX: KABB (FOX), WOAI (NBC)
Savannah, GA: WTGS (FOX)
Seattle-Tacoma, WA: KOMO (ABC)
Sioux City, IA: KPTH (FOX), KPTH-3 (CBS)
South Bend-Elkhart, IN: WSBT (CBS), WSBT-2 (FOX)
Spokane, WA: KLEW (CBS)
St. Louis, MO: KDNL (ABC)
Syracuse, NY: WSTM (NBC), WSTM-2 (CW) Tallahassee-Thomasville, FL-GA: WTWC (NBC), WTWC-2 (FOX) Toledo, OH: WNWO (NBC)
Traverse City-Cadillac, MI: WPBN (NBC)
Tri-Cities, TN-VA: WCYB (NBC), WCYB-2 (CW)
Tulsa, OK: KTUL (ABC)
Washington, DC (Hagerstown, MD): WJLA (ABC)
West Palm Beach-Ft. Pierce, FL: WPEC (CBS), WTVX (CW) Wheeling-Steubenville, WV-OH: WTOV (NBC), WTOV-2 (FOX) Wichita-Hutchinson Plus, KS: KSAS (FOX)
Wilkes Barre-Scranton-Hazleton, PA: WOLF (FOX), WQMY (MyTV) Yakima-Pasco-Richland-Kennewick, WA: KIMA (CBS), KIMA-2 (CW)