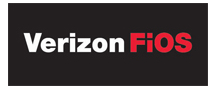 Verizon launched 57 more HD channels for its FiOS customers in Florida. In the area, FiOS now offers 88 HD channels, and over 700 HD VOD titles. Included in the launch were another 20 Standard-Definition channels including multicultural channels like Reelz, Veria TV and WAPA TV.
Some of the HD channels include Animal Planet, TLC, Science Channel and Smithsonian Channel. Other new HD channels include CNN, CNBC, Lifetime, Bravo, TBS, History Channel, Weather Channel, USA and SCI FI.
For sports, FiOS TV now offers Big Ten Network in HD, Tennis Channel HD and Versus/Golf Channel in the area. They have also added Outdoor Channel 2, World Fishing Network, Mav TV and ESPNU HD.
Added movie channels include 11 new HD channels from Cinemax and 13 new channels from HBO. FiOS TV's Movie Package also added more HD options, with 13 new HD channels from The Movie Channel, Starz and Showtime. These include The Movie Channel Xtra, Starz Edge, Starz Comedy, Starz Kids and Family, Showtime, Showtime Showcase, Showtime Extreme and Showtime 2.
Verizon says it now offers more HD channels than Bright House or Comcast. The company says it plans to offer all major HD programming by the end of the year.