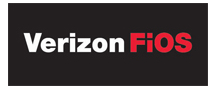 Fiber-optic television provider Verizon, who recently announced its Extreme HD package, has added 57 HD channels in Texas. The high-definition channels are among 77 new channels added to the FiOS TV lineup. Verizon customers in the area now have access to 87 HD channels.
Trinidad Aguirre, Verizon's senior vice president and general manager for the South-Central region said, "With our increased number of HD channels, along with HD video-on-demand programming and our current HD DVR and premium movie promotion, we're blowing cable away."
Some of the new HD channels available in the Texas area include Animal Planet, TLC, Science Channel and Smithsonian Channel, CNN, CNBC, Lifetime, Bravo, TBS, History Channel, Weather Channel, USA and SCI FI.
As for movie channels, 11 new HD channels are available from HBO and 13 new HD channels from The Movie Channel. For sports, the Big Ten Network HD, Tennis Channel HD and Versus/Golf Channel HD were also added.