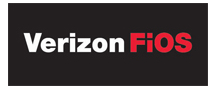 Verizon adds 76 new channels to its FiOS service in the Philadelphia region, including 56 new HD (High Definition) channels. The area includes parts of southeastern Pennsylvania and Delaware. Verizon says it now offers more HD than both Comcast and RCN can offer.
The company now boasts 86 HD channels in the area, with more than 500 HD choices on-demand. "FiOS TV is the only service to consider if you want the ultimate HD experience," said Beth Mulhern, Verizon's director of consumer regional marketing in Pennsylvania and Delaware.
Some of the added channels include Animal Planet, TLC, Science Channel, CNBC, CNN and Smithsonian Channel, as well as additional movie and sport channels. Mulhern added, "With our increased number of HD channels, along with HD video-on-demand programming and our current HD DVR and premium movie promotion, we're blowing cable away.