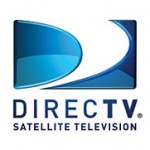 Satellite television provider DirecTV added local HD channels in the Baton Rouge, Louisiana area last week. The new networks include networks are available in HD: WBRZ/ABC, WAFB/CBS, WGMB/FOX and WVLA/NBC. DirecTV now offers local HD channels in 85 cities, which is close to 80-percent of U.S. households.
DirecTV also recently added local HD channels in the Chattanooga, Tennessee area, and in Augusta, Georgia and Johnstown-Altoona, Pennsylvania areas.
The company plans to provide local HD channels in 121 cities by the end of 2008, by adding 36 more local markets in the near future.