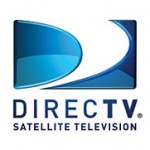 Satellite television provider DIRECTV has added local HD markets in the Lincoln, Nebraska and Rochester, New York areas today. In Lincoln, the following local channels have been added in HD: KLKN/ABC, KOLN/CBS and KHAS/NBC. In Rochester, DIRECTV added high-definition channels for WHAM/ABC, WROC/CBS, WUHF/FOX and WHEC/NBC.
The additional local HD channels are part of DIRECTV's goal of adding 44 new HD channels by the end of 2008. The company expects to be able to provide local HD channels in 121 cities.
To get DIRECTV's local HD broadcasts you need an H20 or H21 HD receiver or an HR20 or HR21 DIRECTV Plus(R) HD DVR. Your satellite must also be a Ka/Ku band dish.