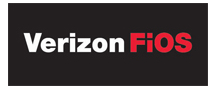 The Board of Selectmen in Northborough just granted Verizon a cable franchise to start offering residents FiOS television, internet and phone services. Residents will now have a fiber-optic option for HD channels, bringing the total number of communities where FiOS TV is available to 78.
FiOS provides all-digital programming which includes 31 HD channels for Massachusetts customers. The company also plans on offering 1,000 HD VOD titles by the end of the year.
"Verizon will compete aggressively for subscribers in Northborough with our FiOS services," said Donna Cupelo, Verizon region president for Massachusetts and Rhode Island.
FiOS TV is now available in Massachusetts, New York, New Jersey, California, Delaware, Florida, Indiana, Maryland, Pennsylvania, Oregon, Rhode Island, Texas and Virginia.