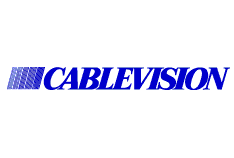 Cablevision will give customers an additional 15 HD (high-definition) channels in order to compete with competition from satellite and fiber-optic based television providers. The report, from Reuters, says the New York-based cable operator will add Discovery, Nickelodeon, FX, FOX News, AMC and The Weather Channel to its HD offerings.
Cablevision has approximately 3 million subscribers, a third of them having at least one HD receiver and HDTV. Customers now will have a choice of 60 HD channels. DirecTV is leading the way with 95 HD channels, with Dish Network in a close second offering approximately 80 channels.
Fiber-optic provider Verizon only offers 30 HD channels in the New York area, but has promised to add another 30 in the next few months.
The additional HD channels from Cablevision are expected to start rolling out on July 28.